We receive many common questions about Collagen and dermal fill treatments. As a result, we have put together the following list of frequently asked questions.
Is It Right For Me?
If you suffer from wrinkles or scarring and are looking for an alternative to cosmetic surgery, then Collagen / dermal fill treatments may be right for you. This non-surgical and non-invasive procedure is fast and effective at smoothening out wrinkles around your mouth, filling in lines around your lips, or filling in unsightly acne scars. This type of therapy is also popular for men and women who want to maintain the effects of their previous cosmetic surgery.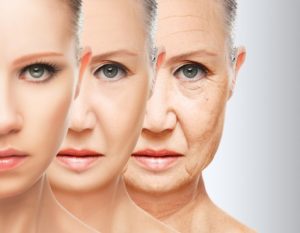 The majority of Collagen patients are between the ages of 30 and 60. It is recommended that you begin with for a free consultation, during which time a qualified technician will assess if you are a good candidate for Collagen / dermal fill treatment.
Generally, two to three treatments are recommended per year to maintain the effects of the therapy. A typical treatment is less than one hour, making it the perfect "lunchtime" procedure. The procedure itself is quick and relatively painless. Your Technician will administer injections on the outer edge of the area to be treated.
You won't feel more than a slight pinch. The treatment area will be slightly overfilled with Collagen or dermal filler, as your body will naturally absorb the solution's saltwater content. You will see results instantly! After several weeks, this treatment will actually stimulate your body's natural collagen production process.
To determine the possible results you can receive from this treatment, simply perform a stretch test. Pull your skin tight on either side of the wrinkle in question. If the wrinkle disappears when your skin is pulled, Collagen / dermal fill injections will likely be a successful treatment for you.
What Is Collagen and How Does It Work?
Directly beneath your outer layer of skin is your dermis. The dermis is composed primarily of protein Collagen. This Collagen forms a fiber network that provides structure to your skin and tissue. As we age and our skin is subjected to harsh environmental factors (i.e.: sun, pollution), we lose more and more of our natural Collagen supply. Since Collagen is responsible for skin elasticity, a deficiency in Collagen results in droopy skin and wrinkles.
Through Collagen or dermal fill treatments, your body's supply of collagen can be replenished, resulting in a rejuvenated appearance. Collagen / dermal fill treatments are considered a top ten cosmetic procedure in the US. Human or bovine (cow) Collagen or a dermal filler is injected just beneath your skin to fill in your lines, wrinkles and scars. This treatment is effective for deeper frown lines and nasal furrows.
A few weeks after receiving treatment, the Collagen / dermal filler will stimulate your body's own production of Collagen.
There are several types of dermal fillers:
Dermalogen (made from donor tissue),
Autologen (made from the patient's own skin),
Fascia (made from donor tissue),
HylaForm (made from a molecular component of the body),
Restylane (injectable gel similar to what is found in the body), and
Fibril (injectable gelatin powder mixed with the patient's blood).
Providing immediate results, Collagen / dermal fill treatments are safe, effective, and a relatively inexpensive way to maintain a youthful appearance.
What Happens During Treatment?
Treatment involves a series of tiny injections with a very fine needle around the outer edge of the treatment area (i.e.: beneath the wrinkle). Several injections may be required, depending on the length and depth of the wrinkle. The treatment area will be slightly overfilled by your Technician, as your body will naturally absorb the saltwater from the solution.
Collagen / dermal fill treatments are ideal for filling in facial wrinkles, including crow's feet, acne scars, smile lines, laugh lines and more. Collagen or dermal fillers may also be used to plump up lips or cheeks, for a more youthful appearance.
How Long Does a Typical Collagen / Dermal Fill Treatment Take?
Commonly referred to as a "lunchtime" procedure, a Collagen or dermal fill treatment takes anywhere from 20 minutes to an hour. Treatment is provided at our Laser Clinic, where you will initially be tested to ensure you are not allergic.
Is There Any Pain or Side Effects Associated with Treatment?
This is a relatively painless procedure because the Collagen or dermal filler is injected directly into the skin in small quantities using an ultra fine needle. At most, you will feel a slight pinch during injection. Following injection, some patients have reported a mild throbbing or stinging, but this discomfort is short-lived, and will fade away shortly after. Swelling may occur after treatment, but dissipates within a few hours. Slight bruising is a possibility, but it can be covered with make-up. You will be able to resume your normal activities following treatment.
Allergic reactions are extremely rare, but consist of prolonged redness, itching, or firmness of the treatment area.
How Soon Will I See Results?
Results of this procedure are immediate and can last anywhere from three to six months.
How Long Do Results Last?
Depending on your skin type, you may require treatment more often. Generally, effects last anywhere from three to six months. Oftentimes, the Collagen or dermal fill treatment will stimulate your body's own production of Collagen, resulting in visual improvements which can last more than a year. The Christie Brinkley Skin Care Regimen supposedly includes this sort of treatment.
Skin Care Reference Links (Government, Universities & More)
Cosmetics Labeling Regulations
This section provides resources on regulatory requirements for cosmetic labeling. For a thorough explanation of cosmetic labeling regulations, see FDA's Cosmetic Labeling Guide and the cosmetic labeling regulations themselves (21 CFR parts 701 and 740). Firms also may wish to discuss their labeling needs with a consultant.
We provide information, tools and resources to support the aged care sector through evidence-based policy, well targeted programs, and best practice regulation.