A chance decision to get her favorite skin care products tested led Uncommon James founder Kristin Cavallari into a whole new skin care venture. Uncommon James started out in jewellery before branching into other products. Skin care however was not particularly high on the agenda until Kristin received those revealing test results.
Up until then, Kristin had believed the marketing hype, and thought what she was putting on her skin was natural, clean, and pure. The test results however revealed a cocktail of fillers that, for Kristin, was a proverbial 'light bulb' moment. The light bulb got even brighter when, after extensive research, she realized she wasn't comfortable using any of the so-called clean, natural skin care products available. Even the high-end, supposedly 'good' ones still contained fillers and the like that she was reluctant to use.
Kristin Cavallari's Firm Beliefs About Skin Care Products
Kristin has a passion for clean living, inside and out. It was this desire for a clean healthy lifestyle, and whole foods to match, which prompted her move to country life in Tennessee originally. From there, it was a natural progression to want to clean up what she uses on her skin as well. That's why she tested the 'pure, natural' skin care products she was using, and got an unfortunate shock!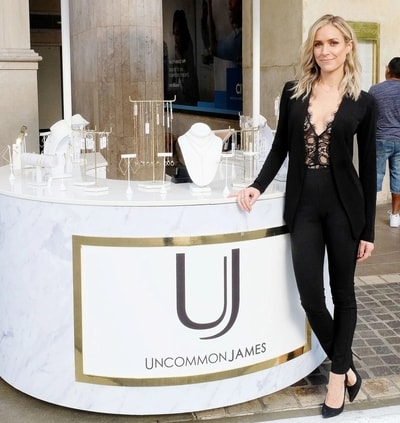 In the end she decided the only way she was going to be truly happy about her skin care products was to make her own. The result is the Kristin Cavallari skin care line called Uncommon Beauty.
Just Another Celebrity Skin Care Line?
At this point, it's tempting to assume this is just another celebrity skin care line in an already cluttered market of celebrity skin care products. However, there are a few key differences between Kristin Cavallari's skin care line and 'the others'.
First, she started with just 5 core products instead of dozens. These are basic skin care products that everyone uses, or should be using! They include a cleanser, peptide 'serum', cream, eye cream, and lip balm.
One immediate stand out feature of the range is that the cleanser is a powder, which can be mixed to whatever consistency the user prefers. Next point of note is that she's called the 'serum' nectar. As she explains, serums require fillers to get the right consistency to be called a 'serum'. Her product doesn't contain any fillers so calling it 'nectar' instead underlines this major difference.
Then there is the water cream, which is water-based, and the mango containing lip balm. Mango is renowned for its natural healing properties.
Another point about the Uncommon Beauty range is that the products don't clog skin pores. Kristin herself is prone to acne outbreaks so a key factor in her products is that they don't aggravate the condition.
However, these products, although certainly not at the very high-end of the market price wise, may still be out of reach of many budget conscious women (and who isn't these days!). That's why we believe that [product name here] is an excellent alternative.
------------- Advertisement -------------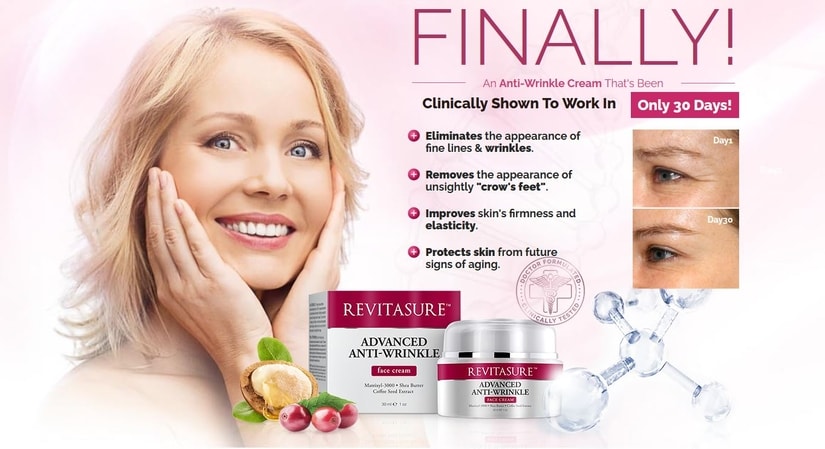 Just Imagine It!
Can you hear the comments? "You look gorgeous and SO much younger. What's your secret?"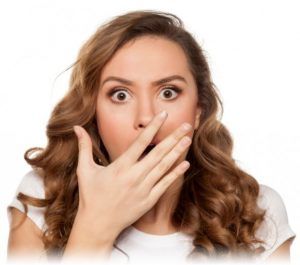 Been getting a bit of a jolt lately when you look in the mirror and notice those wrinkles and fine lines on your face? Yes? Then it's time to take action. Especially if you'd like to see a complexion somewhat resembling your former youthful self looking back at you!
"That's impossible!" you say, thinking regretfully about the years of neglect and haphazard skin care that have visibly taken their toll on your skin. A toll that's going to be well nigh impossible to reverse, much as you wish differently.
But ….
What if we were to tell you that it absolutely is possible to bid farewell to those irritating signs of aging that give away your age? To restore your skin back to its former healthy, smooth, youthful glory and give you back the confidence in your looks that glowing, young-looking skin brings!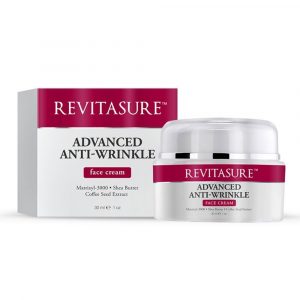 Aging – It's A Fact Of Life
One of the few things in life that we can rely on with absolute certainty is the fact that from the second we're born, we start to age. And as the years roll by the signs of aging pile up.
Wrinkles on Forehead?
Those fine lines around your mouth, nose and forehead, the crows feet that radiate out from the corners of your eyes, the wrinkles that crease your forehead, the sagging skin on your neck…. All those are devastatingly telltale signs that your skin has started to lose the suppleness and elasticity of youth.
Reclaim Your Flawless Skin! Experience the #1 Anti-Aging Cream on the Market!
The Last Skin-Care Cream You'll Ever Need!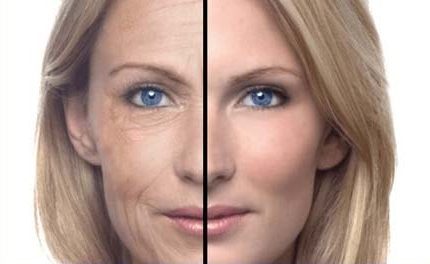 This high-performance anti-aging solution is a blend of nature's most powerful age-defying ingredients. If you're tired of waking up to find new wrinkles and fine-lines appearing, look no further than ReVitaSure's #1-selling
anti-aging product
. In just a few short weeks, you can completely transform your complexion! You don't have to worry about thinning skin, blemishes, crow's feet, or laugh lines any more! With ReVitaSure™, you'll have confidence knowing you're going out into the world looking your best!
Completely Revitalize Your Skin & Reduce Signs of Aging
Dramatically Reduces Appearance of Wrinkles and Fine Lines
Stimulates Production of Healthy New Skin Cells
Promotes Increased Moisture and Fullness
No More Laugh Lines, No More Crow's Feet
Reduce Blemishes and Smooth Skin Tone
How does ReVitaSure™ work so well? We use the best ingredients nature has to offer. Nothing makes it into our formula without being a proven age-defying warrior.
COFFEE SEED EXTRACT Scientists have shown that topical application of the highly active coffee compounds supports the natural capacity of the dermis (skin) to replenish collagen and elasticity.
MATRIXYL In 2013, Researchers found that Matrixyl can nearly DOUBLE the amount of protein collagen needed to give skin the proper elasticity.
SHEA BUTTER Loaded with antioxidants and phytosterols, Shea Butter can help reduce wrinkles and act as UV protection to help ward off damage from sun exposure.

The Choice is Clear
We know how hard it can be to find the right product for you and your skin type. That's why we wanted to make sure each purchase is completely risk-free for our users. If you're not completely satisfied with how ReVitaSure™ makes you look and feel, you can simply return the Jar for a full refund - no questions asked.
But we think you'll love how ReVitaSure™ works. With a unique blend of natural, pure extracts, oils, roots, and herbs, you're getting one of the most advanced anti-aging solutions on the market. Order your supply today and start experiencing incredible skin transformation!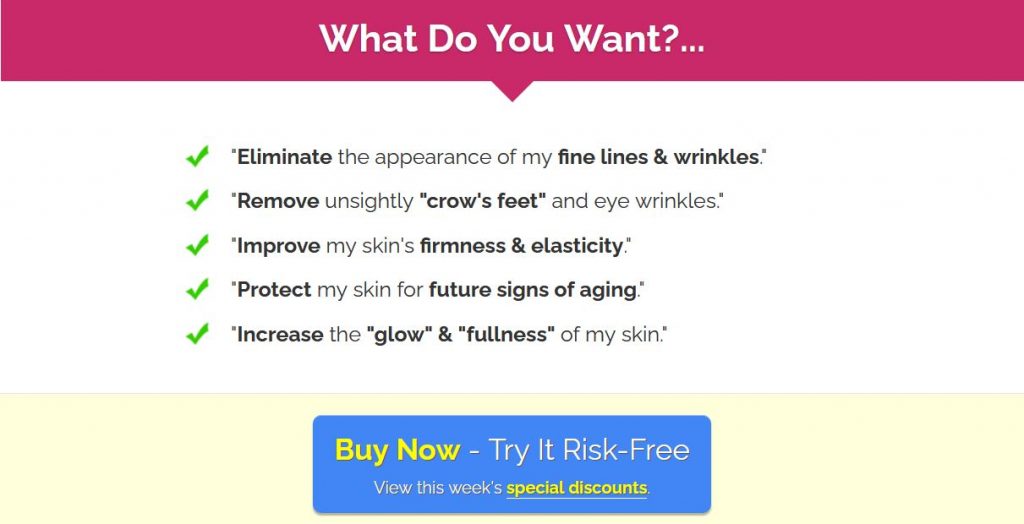 Skin Care Reference Links (Government, Universities & More)
Cosmetics Labeling Regulations
This section provides resources on regulatory requirements for cosmetic labeling. For a thorough explanation of cosmetic labeling regulations, see FDA's Cosmetic Labeling Guide and the cosmetic labeling regulations themselves (21 CFR parts 701 and 740). Firms also may wish to discuss their labeling needs with a consultant.