If Hollywood had a royal family, their surname would surely be Barrymore! Drew Barrymore is the modern generation of an acting dynasty that can be traced back 400 years but if she has any say in the matter, that tradition will be ending with her. At least in her line of the family.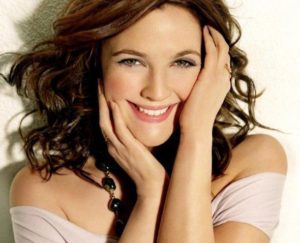 So how does Hollywood royalty take care of their skin?
Drew may have landed her first job in a commercial at 11 months and become an international star at age 7 with the release of ET in 1982 but today she is probably better known in many circles as a successful businesswoman and entrepreneur. She started her own film company then branched out into other ventures, including cosmetics and today her Flower Beauty line of makeup can be found in retail outlets like Walmart. You could say therefore that this particular Hollywood Royal definitely knows a thing or three about skincare and cosmetics!
She has a long-standing 3-step routine that clearly works for her because even though she turns 42 this year, her complexion is still youthfully firm and glowing. That's despite 2 pregnancies and the skin changes that come with that process! First, she washes her face at least twice a day using a cleanser to ensure her skin is squeaky clean. If she can squeeze in a third rinse she does. She then applies toner and under eye cream.
Since developing melasma from being pregnant Drew has become a huge fan of brightening serums to help conceal them. She's also never without a concealer of some sort and of course she always wears SPF – a powder one for preference so it doesn't clog her pores.
Drew has been a vegetarian for much of her life and still eats a lot of vegetarian foods but these days she's not averse to the odd good piece of steak! One of her staples is her green drink – she only drinks freshly made ones and will either whip one up herself or nip out and buy one.
Just Imagine It!
Can you hear the comments? "You look gorgeous and SO much younger. What's your secret?"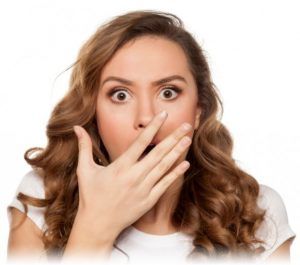 Been getting a bit of a jolt lately when you look in the mirror and notice those wrinkles and fine lines on your face? Yes? Then it's time to take action. Especially if you'd like to see a complexion somewhat resembling your former youthful self looking back at you!
"That's impossible!" you say, thinking regretfully about the years of neglect and haphazard skin care that have visibly taken their toll on your skin. A toll that's going to be well nigh impossible to reverse, much as you wish differently.
But ….
What if we were to tell you that it absolutely is possible to bid farewell to those irritating signs of aging that give away your age? To restore your skin back to its former healthy, smooth, youthful glory and give you back the confidence in your looks that glowing, young-looking skin brings!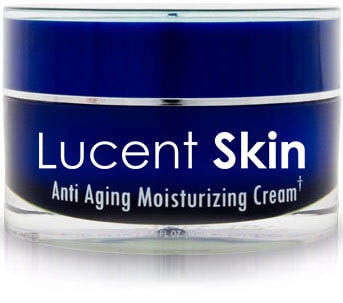 Aging – It's A Fact Of Life
One of the few things in life that we can rely on with absolute certainty is the fact that from the second we're born, we start to age. And as the years roll by the signs of aging pile up.
Drew Barrymore Skincare: Wrinkles on Forehead?
Those fine lines around your mouth, nose and forehead, the crows feet that radiate out from the corners of your eyes, the wrinkles that crease your forehead, the sagging skin on your neck…. All those are devastatingly telltale signs that your skin has started to lose the suppleness and elasticity of youth.
Reclaim Your Flawless Skin!
Experience the #1 Anti-Aging Cream on the Market!
The Last Skin-Care Cream You'll Ever Need!
This high-performance anti-aging solution is a blend of nature's most powerful age-defying ingredients.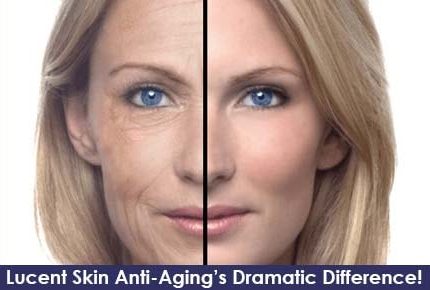 If you're tired of waking up to find new wrinkles and fine-lines appearing, look no further than Lucent Skin's #1-selling anti-aging product. In just a few short weeks, you can completely transform your complexion!
You don't have to worry about thinning skin, blemishes, crow's feet, or laugh lines any more! With Lucent Skin, you'll have confidence knowing you're going out into the world looking your best!
Completely Revitalize Your Skin & Reduce Signs of Aging
Dramatically Reduces Appearance of Wrinkles and Fine Lines
Stimulates Production of Healthy New Skin Cells
Promotes Increased Moisture and Fullness
No More Laugh Lines, No More Crow's Feet
Reduce Blemishes and Smooth Skin Tone
How does Lucent Skin work so well? We use the best ingredients nature has to offer. Nothing makes it into our formula without being a proven age-defying warrior.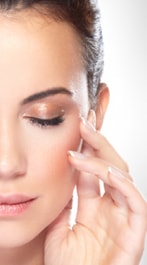 RITAPRO 165
What really sets Lucent Skin apart. Help moisturize each skin cell and strengthen elasticity, firming skin and dramatically reducing the appearance of wrinkles.
MATRIXYL
In 2013, Researchers found that Matrixyl can nearly DOUBLE the amount of protein collagen needed to give skin the proper elasticity.
SHEA BUTTER
Loaded with antioxidants and phytosterols, Shea Butter can help reduce wrinkles and act as UV protection to help ward off damage from sun exposure.
The Choice is Clear
We know how hard it can be to find the right product for you and your skin type. That's why we wanted to make sure each purchase is completely risk-free for our users. If you're not completely satisfied with how Lucent Skin makes you look and feel, you can simply return the Jar for a full refund – no questions asked.
But we think you'll love how Lucent Skin works. With a unique blend of natural, pure extracts, oils, roots, and herbs, you're getting one of the most advanced anti-aging solutions on the market. Order your supply today and start experiencing incredible skin transformation!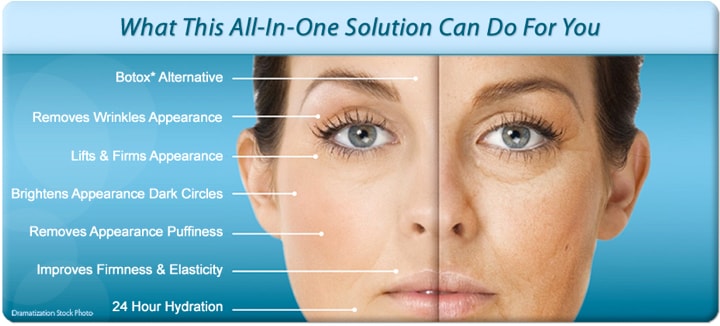 Reviews

Nothing feels better than buying a product and getting all the results you were hoping for. After just a few weeks using Lucent Skin Anti-Aging cream, I look in the mirror and see a completely different person. I'm absolutely blown away by the quality Lucent Skin put into their solution and I'll definitely be renewing my supply again. – Mary Cressmin


Lucent Skin has done it again! After a long line of equally impressive products, their Anti-Aging solution might just be my favorite. I read about it in an online beauty blog and had to give it a shot myself. Love the results and boy do they deliver on their promises. Try it today, i promise you wont be disappointed. – Britney Kinkaid

Completely satisfied with my results. Love it and highly recommend it to anyone looking to fill out some of those stubborn wrinkles. – Katherine Mills

Let me start by saying that I ordered Lucent Skin anti-aging about 2 months ago and LOVED IT! The only reason I'm giving it 4 stars is because I wanted to order more and they were sold out for about a week. I know it's hard to keep up with demand but I need more Lucent Skin! If you're on the fence and they're in stock, I recommend you try it for a month before you get sold out too! – Anonymous

If you're like me, you've tried everything you could get your hands on to get rid of wrinkles and fine lines. Well take it from me, nothing works better than Lucent Skin. It's by far the most effective anti-aging cream I've tried. – Jackie Morris
Skin Care Reference Links (Government, Universities & More)
For more information on "organic" labeling for cosmetics, see the NOP publication, "Cosmetics, Body Care Products, and Personal Care Products."
Cosmetics Resources from Other Government Agencies
Cosmetics manufacturers and distributors may need to work with government agencies other than FDA. Here is a list of agencies you may need to know about, and why.
Department of Commerce's International Trade Administration, Trade Information Center and Bureau of Industry Security for additional information on exports, as well as the U.S. Patent and Trademark Office, which handles patent and trademark registration.