There is a surprisingly simple philosophy behind the model and actress Emily Ratajkowski skincare routine. First of all, Emrat as she calls herself on Instagram, always makes time in her busy schedule to take very good care of her skin (and hair). Her morning ritual consists of a cleanser; she has 2 favorites that are surprisingly low key. One is a tea tree exfoliating cleanser and the other is actually a deep cleansing foam for men but is so gentle it also works for women too.
After cleansing, she applies a moisturizer. Once again, she has a couple of go-to's – one is fast absorbing and the other is an 'intense' anti-aging hydration product. She also uses a tinted moisturizer during the day to help even out her skin tones. Then it's on to the concealer to hide any problem areas she may have; Emrat admits to getting the odd break out every now and again.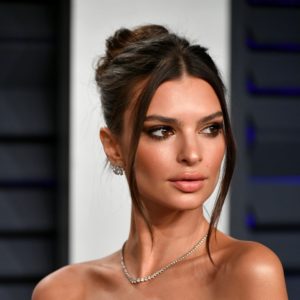 Another surprisingly simple product she swears by is Aquaphor. She uses it on her lips and under her eyes if she wants a super dewy look. It's also one of the things she always travels with as she finds it works brilliantly to prevent her skin drying out and producing too much oil. After applying her make up she'll use a face mist to set everything.
The Simplicity Of The Emily Ratajkowski Skincare Routine
Of an evening, she has a similar process in reverse. First, the make up comes off using a gentle make up remover that she's been using for years, before an application of cleansing milk that also takes care of more stubborn make up like mascara. Once her face is clean she applies a retinol serum, a product she swears by and is a huge fan of. Some nights she uses it as is but other times she waters it down by mixing it with her favorite face oil to reduce dryness and irritation. Then she applies a rich face cream over the top to seal everything in and by morning her skin is fully hydrated and ready for another day in the busy life of Emily Ratajkowski.
Emily also treats herself to a skin softening Korean Spa at least once a month. Trying out all the different spa pools is very therapeutic as is the body scrub. She also appreciates the acupressure massage that comes as part of the package, and the grated cucumber facial!
Topping off her skin care regime is a diet high in iron, which she obtains by eating plenty of meat. In fact, Emily describes herself as a die-hard carnivore. She also prefers to cook most of her meals herself so she knows exactly how much sugar, salt, and other additives she's eating. When it comes to exercise, Emily also breaks a few molds here too. She doesn't, for example, have a personal trainer nor does she frequent gyms, preferring instead to go for long walks or hikes with a group of friends.
------------- Advertisement -------------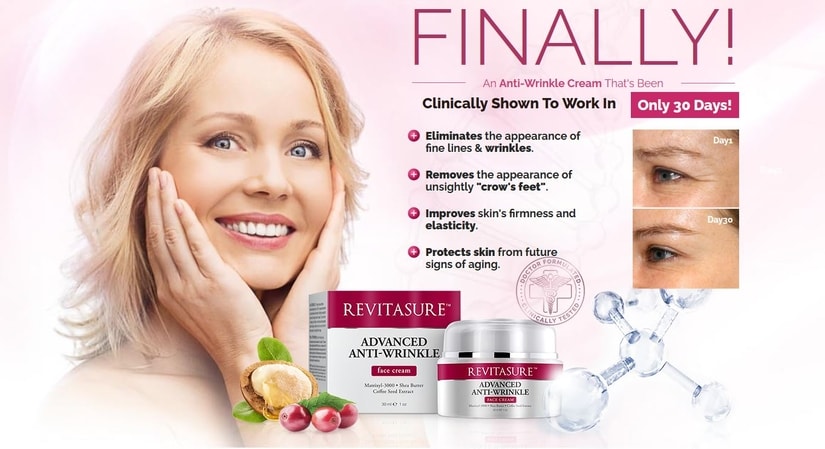 Just Imagine It!
Can you hear the comments? "You look gorgeous and SO much younger. What's your secret?"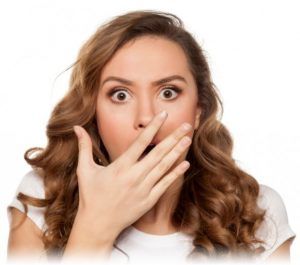 Been getting a bit of a jolt lately when you look in the mirror and notice those wrinkles and fine lines on your face? Yes? Then it's time to take action. Especially if you'd like to see a complexion somewhat resembling your former youthful self looking back at you!
"That's impossible!" you say, thinking regretfully about the years of neglect and haphazard skin care that have visibly taken their toll on your skin. A toll that's going to be well nigh impossible to reverse, much as you wish differently.
But ….
What if we were to tell you that it absolutely is possible to bid farewell to those irritating signs of aging that give away your age? To restore your skin back to its former healthy, smooth, youthful glory and give you back the confidence in your looks that glowing, young-looking skin brings!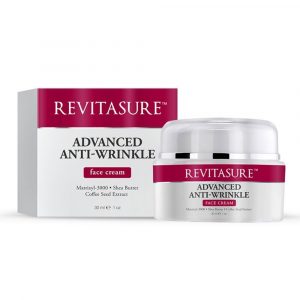 Aging – It's A Fact Of Life
One of the few things in life that we can rely on with absolute certainty is the fact that from the second we're born, we start to age. And as the years roll by the signs of aging pile up.
Wrinkles on Forehead?
Those fine lines around your mouth, nose and forehead, the crows feet that radiate out from the corners of your eyes, the wrinkles that crease your forehead, the sagging skin on your neck…. All those are devastatingly telltale signs that your skin has started to lose the suppleness and elasticity of youth.
Reclaim Your Flawless Skin! Experience the #1 Anti-Aging Cream on the Market!
The Last Skin-Care Cream You'll Ever Need!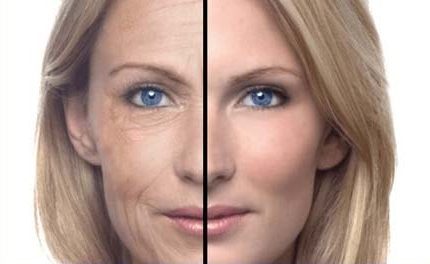 This high-performance anti-aging solution is a blend of nature's most powerful age-defying ingredients. If you're tired of waking up to find new wrinkles and fine-lines appearing, look no further than ReVitaSure's #1-selling
anti-aging product
. In just a few short weeks, you can completely transform your complexion! You don't have to worry about thinning skin, blemishes, crow's feet, or laugh lines any more! With ReVitaSure™, you'll have confidence knowing you're going out into the world looking your best!
Completely Revitalize Your Skin & Reduce Signs of Aging
Dramatically Reduces Appearance of Wrinkles and Fine Lines
Stimulates Production of Healthy New Skin Cells
Promotes Increased Moisture and Fullness
No More Laugh Lines, No More Crow's Feet
Reduce Blemishes and Smooth Skin Tone
How does ReVitaSure™ work so well? We use the best ingredients nature has to offer. Nothing makes it into our formula without being a proven age-defying warrior.
COFFEE SEED EXTRACT Scientists have shown that topical application of the highly active coffee compounds supports the natural capacity of the dermis (skin) to replenish collagen and elasticity.
MATRIXYL In 2013, Researchers found that Matrixyl can nearly DOUBLE the amount of protein collagen needed to give skin the proper elasticity.
SHEA BUTTER Loaded with antioxidants and phytosterols, Shea Butter can help reduce wrinkles and act as UV protection to help ward off damage from sun exposure.

The Choice is Clear
We know how hard it can be to find the right product for you and your skin type. That's why we wanted to make sure each purchase is completely risk-free for our users. If you're not completely satisfied with how ReVitaSure™ makes you look and feel, you can simply return the Jar for a full refund - no questions asked.
But we think you'll love how ReVitaSure™ works. With a unique blend of natural, pure extracts, oils, roots, and herbs, you're getting one of the most advanced anti-aging solutions on the market. Order your supply today and start experiencing incredible skin transformation!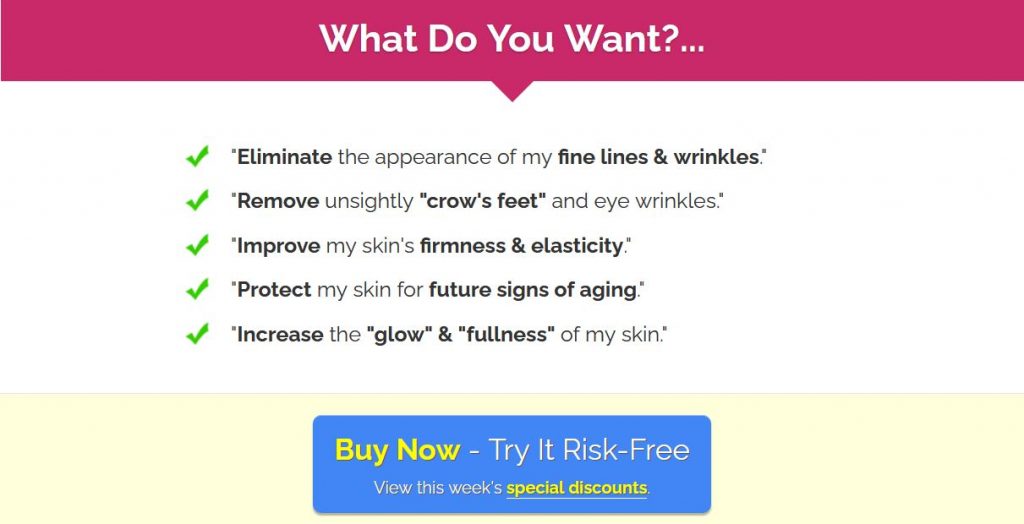 Skin Care Reference Links (Government, Universities & More)
Cosmetics Labeling Regulations
This section provides resources on regulatory requirements for cosmetic labeling. For a thorough explanation of cosmetic labeling regulations, see FDA's Cosmetic Labeling Guide and the cosmetic labeling regulations themselves (21 CFR parts 701 and 740). Firms also may wish to discuss their labeling needs with a consultant.