The chase for a proven eyelid wrinkles cream: When they start to develop eyelid wrinkles, most people (that includes men!) begin searching for ways to treat them. There are many, many treatments available. Some work, and some do not.
All of the anti-aging propaganda can be overwhelming to sift through. Although there are a lot of "remedies" which have not been proven to work against eyelid wrinkles, there are some fundamental basics which over the years have been proven over and over to have a definite effect in the prevention of fine lines and eyelid wrinkles.
The chase for a proven Eyelid Wrinkles Cream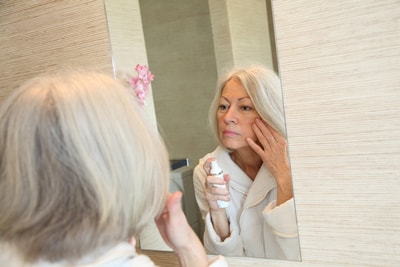 As we age, our skin becomes drier, thinner and less elastic, which causes eyelid wrinkles to develop. Thus, the drier your skin is, the more likely you are to develop lines. It is vital that you keep your skin hydrated and well moisturized. Moisturizers will plump out the skin, and reduce the appearance of fine lines, and keep the skin supple and more elastic.
It is advised that you invest in the best moisturizer that you can afford, and use it regularly to combat the fine lines.
Because our skin becomes drier and thinner, using Alpha-hydroxy acids (AHAs) will help to break down the dead skin cells by working as exfoliants. This leaves the skin looking brighter and refreshed. Some studies say that using AHAs may help to increase the overall skin thickness, which in turn plumps put the wrinkles and makes them less visable.
Eyelid Wrinkles and Retinoids
Many dermatologists will agree that Retinoids have been proven many times to be effective in the fight against eyelid wrinkles. With regular use, retinoids promote the rejuventation of collagen in the skin, and prevent further cell breakdown. They are available in varying degrees of strength. The stronger ones are usually available on prescription, but milder versions are available over-the-counter.
A word of warning, however –retinoids can be irritating to your skin, and can lead to redness and peeling. Don't give up, though, as these symptoms can pass and you will see results. But consult your doctor or skin professional when using these products.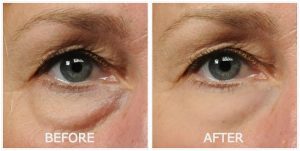 Pollution, the sun and stress in our lives can cause the formation of free radicals in our skin, which attack the healthy skin cells, resulting in the breakdown of collagen, which in turn leads to the formation of eyelid wrinkles.
Using and consuming antioxidants help to fight these free-radicals. You can use antioxidant creams on your skin, which help improve UV protection and skin defense, as well as eat foods which are high in vitamins C and E, such as green tea, blueberries, pomegranates, etc.
For the prevention of eyelid wrinkles, it is vital to use a good sunscreen daily. A minimum SPF of 30 is recommended, and should be applied to your face and neck. Ensure that you apply it to areas around your eyes. These areas are often overlooked. They are very sensitive and show your age and sun damage very easily. Your sunscreen should have both UVA and UVB protection.
Other factors to keep in mind in the fight against wrinkles, is to ensure you always get enough sleep. Always wear dark sunglasses, preferably ones large enough to cover around the eyes as well. Wearing a hat on a sunny day is advisable. As stress is a contributor to wrinkles, it goes without saying that minimizing stress in your life is something that you should try to do. Meditation and yoga have been shown to help in this regard.
The Ultimate Solution for Tired, Puffy Eyes
Tired of waking up with bags under your eyes? Are you ready to get rid of discoloration & crow's feet?
The first time you meet someone, they're looking directly into your eyes. Let Revitol make sure they're seeing what you want them to see!
This advanced blend of pure, powerful, and natural ingredients can help rejuvenate the skin underneath and around your eyes. No more tired bags, no more blemishes or bluish skin. Revitol Eye Cream is precision crafted to get you the results you want:
Dramatically Reduce Puffiness and Dark Circles
Completely Renew and Reclaim Your Flawless Skin
Promotes Increased Elasticity and Reduces Thinning Skin
No More Tired Bags & No More Bluish Discoloration
Our Revitol Eye Cream is #1 for a reason. We have researched and gathered the best possible ingredients and created one of the most effective eye creams the market has ever seen!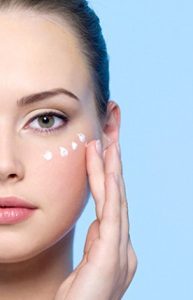 Hyaluronic Acid
One of the most intelligent anti-aging ingredients that can actually increase moisture in individual skin cells, filling in wrinkles and fine lines.
Captex 8000
Ready to get rid of those puffy bags? Captex 8000 is a powerful new ingredient that helps reduce puffiness without irritation or harsh chemicals.
Wheat Protein
Naturally derived from organic wheat, it hydrates and improves the moisture in your skin, helping reduce that thinning skin which results in a blue tint.
The Best Product is Easy to See
If buying online has you a bit worried, we're here to help. You don't have to risk spending any money for a product that doesn't work up to your standards. If you're not 100% satisfied with Revitol Eye Cream, just return it within 90 days for a full refund.
We want you experience what an advanced Eye Cream can do for you and your complexion. Try Revitol Today and wake up every morning looking and feeling refreshed!